Margaret's Funeral
Jo & Cameron (December 2020)
Joy was the celebrant for my mum's funeral.  We were so grateful to Joy for the wonderful job she did, and we would highly recommend her to others.

Joy went above and beyond to make sure everything was perfect for the day.  She paid wonderful attention to detail and took the stress away from us.

Joy is lovely and empathetic, and was so respectful of mum's wishes.

But what we also appreciated was she brought a host of very appropriate ideas and suggestions to make the service run smoothly.

Joy has a super personality and is great to work with.

We would highly recommend her to anyone for either a wedding or a funeral.
David & Danielle
March 2020
Joy was our celebrant. She was just so helpful in pointing us in the right direction and giving us all the information we needed for the ceremony. She wrote a story for us and gave us guidance for our vows. She also helped out with selecting other services for the wedding. She has a nice bubbly personality which is great for a wedding day. We had loads of fun and really appreciated everything you did for us. She comes very highly recommended from us.
Ashleigh & Ethan
March 2019
We couldn't be happier with our choice to have Joy as our celebrant. You made us feel so comfortable, and had the wedding ceremony flow so nicely. Always easy to make contact with, and I love the way you made it all feel personal to us. Thank you for the time and effort you put into our day. We couldn't recommend Joy highly enough!
Crystal & Brent
March 2019
Joy was both our celebrant and MC for our wedding in Hanmer Springs.  She did a fantastic job and is passionate about what she does.  She has a lot of original ideas and was instrumental in the smooth running of our day ….  10/10 from us newly weds!  Thanks Joy! X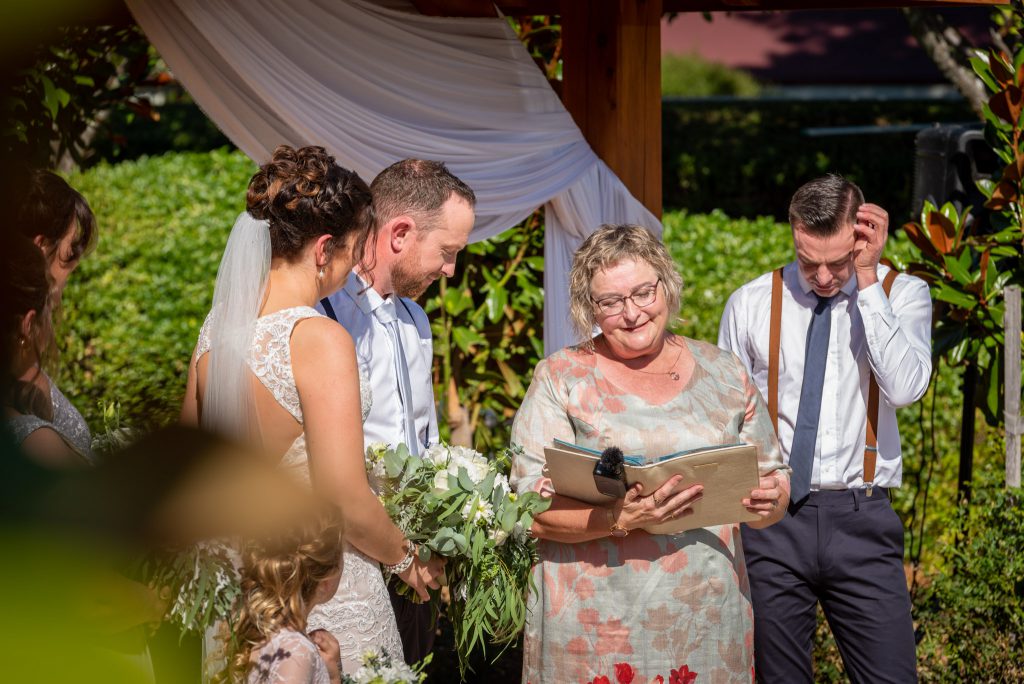 Mel & Glen
February 2018
Joy … I would just like to say Thankyou so much for making our wedding day 10 February 2018 a definite day to remember … your sense of humour made it so relaxing, you would have to be one of the best in the business … big Thankyou from Glen and I. X
Akane & Danny
February 2018
Our first impression of Joy was very good and we both knew that she would be our wedding celebrant before we left her home office for our 1st meeting.

As we are a Japanese/Kiwi couple, it wasn't an easy task to blend two cultures into one ceremony, that both parties would understand and enjoy. Joy totally respected and understood two completely different cultures, our ideas, and who we are as a couple. Then she added her special touch to create such a beautiful and memorable ceremony that we both are very happy with.

Joy was above our expectation of what a wedding celebrant can be and incredibly supportive throughout. Together with our Japanese interpreter, Joy created a heart-warming and very engaging ceremony that everyone loved so much.

We also appreciated that she didn't mind travelling out of town and extra help from her husband as a sound man as well as Joy's righthand man. We feel Joy wasn't just a wedding celebrant for us, but she has become a part of our life.

We can't thank her enough for what she has done for us and her beautiful personality. I would highly recommend Joy for anyone as their wedding celebrant.
Herman and Sian
March 2017
We feel truly blessed that we found and instantly chose Joy as our Celebrant. We have both been married before so wanted someone that understood our desire in a commitment to be meaningful but also have humour and everyone to enjoy themselves. Joy delivered this and much more…she exudes calm and confidence along with an ever present smile and laugh and makes everyone feel relaxed and at ease and able to truly enjoy everything. Joy feels like a much loved member of the family so the ceremony feels very natural and 'right'…..

Joy has found her true vocation and we are all blessed that she has! – I cannot recommend Joy enough – the story she told about us was perfect and everyone commented it was one of the Best Weddings they had been to – a tribute mostly to Joy.

Thank you Thank you – we cannot thank you enough Joy – you will forever be in our hearts and memories as part of our 'Best Day Ever'…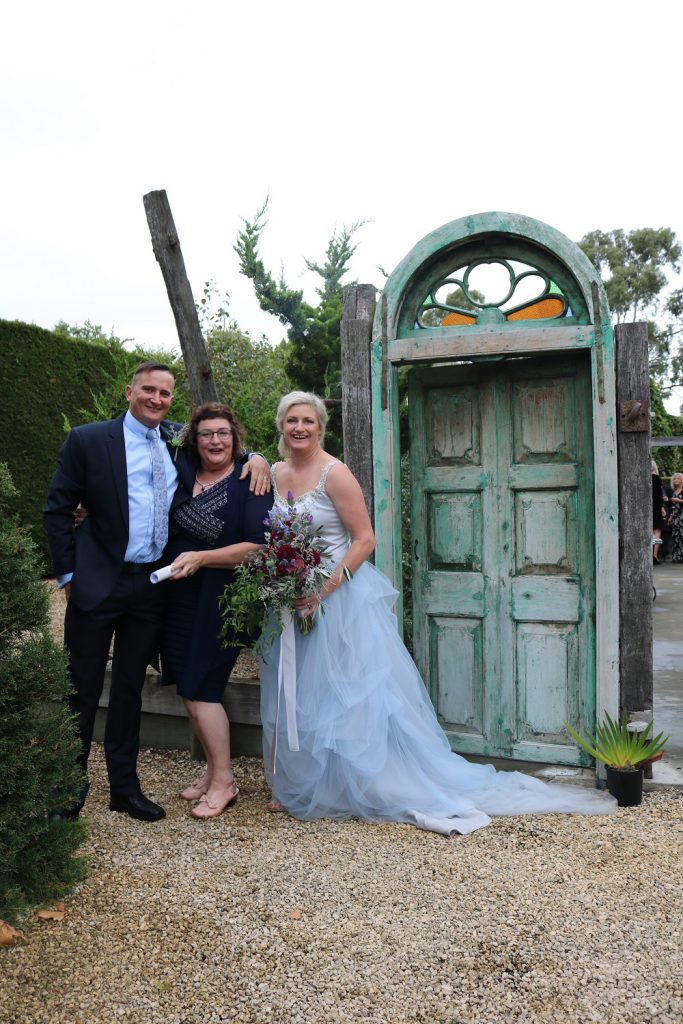 Alice and Tony
February 2017
A huge thank you for your great service at our Renewal of our vows! The ceremony was a casual, fun and relaxed affair which everyone enjoyed. Little Jackson had so much fun! Once again many thanks from Tony and myself.
Kelsey and Chris
January 2017
We were married in January 2017 and Joy was an absolute star as our celebrant. She was incredibly organised and it was such a relief knowing that the ceremony was one thing we didn't have to worry about. The rehearsal was a breeze and we felt so prepared for the next day. Joy spoke so well at the ceremony and so many guests made special comment on how great she was, both with what she said and how it was said. You definitely get the feeling that she puts a lot of time into making your day so special and her passion shows in her speaking. She has plenty of ideas and advice, but never pushes you in a certain direction so that it is entirely what YOU want. Thank you so much for making our day so special.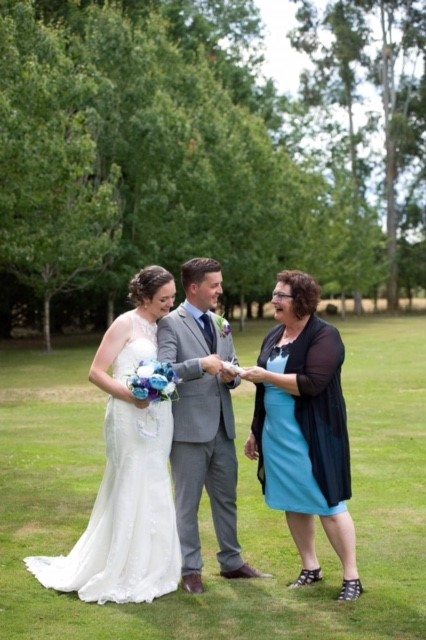 Moira and Jason
November 2016
Thank you so much for making our day. Joy was outstanding from the first time we met her right up until the day. On the day itself we couldn't have wished for anyone better to celebrate our wedding with. Thank you so much Joy!
Joy was amazing! She put so much time and effort into our ceremony before and during! Joy made our special day that much more memorable. Thank you so much for everything!!! Love the Kosters