Brendan and Jezamay
February 2016
We were truly blessed to have Joy marry my wife and I.  Joy was always very helpful and made everything a breeze.  She took the stress away, so we could focus on each other.  Joy is very friendly.  The ceremony was absolutely fantastic and we could not have asked for more.  We had a lot of comments on how good she was.  I would highly recommend Joy to anyone that is getting married, as she really made our day magical.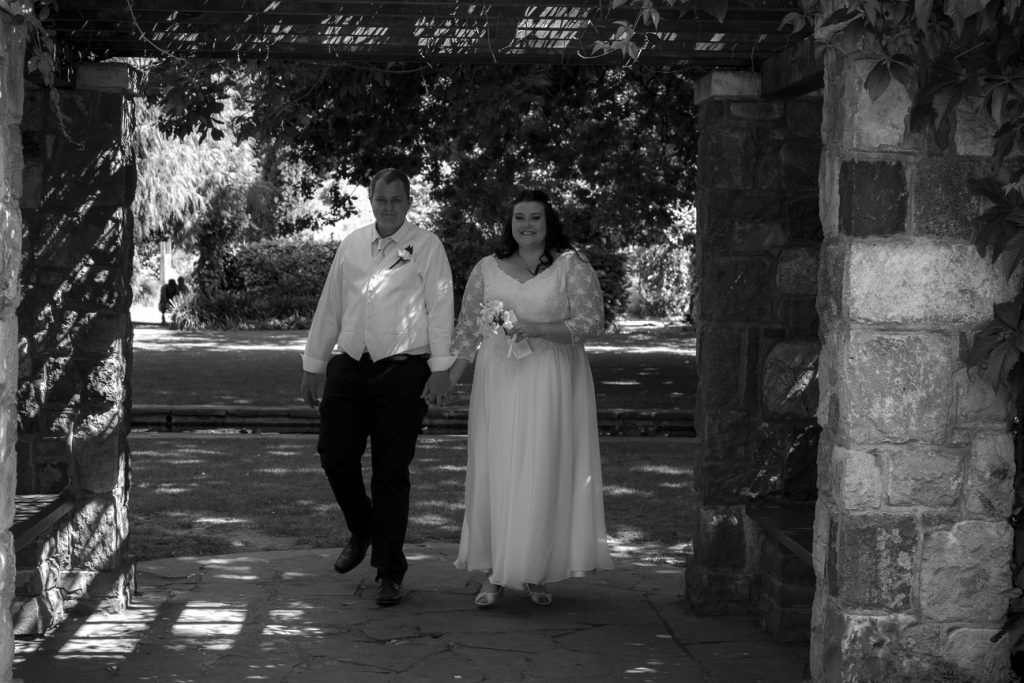 Emily and Dave
February 2016
My husband and i had the very recent pleasure of having Joy officiate our wedding… it was the best decision we made!!! We had the unenviable task of organising our wedding to be held in Chch from Melbourne. From the moment i was looking for a celebrant online Joys face just spoke of a kind, friendly, caring person and she turned out to be that and so much more!!! She was so professional a great communicator and put our minds at ease that we didn't need to stress about anything, she had it all under control!! She went above and beyond on the day and we had many comments from guests about how beautiful and relaxed our service was. This was all down to Joy. I cannot speak highly enough of her and would recommend her to anyone who is getting married. Thanks again Joy.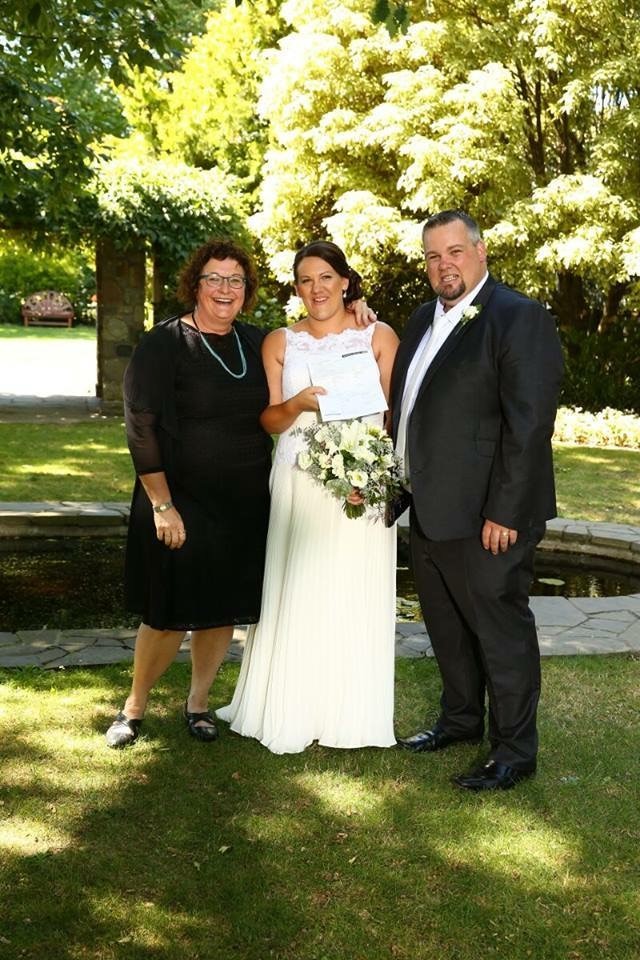 Steve and Lynn
February 2016
We would like to thank you for sharing our amazing day with us on our unconventional wedding service on Waitangi Day 2016. Your advice and help assured it would be one of the best days in our lives, we often say to friends and family "It was the best wedding we have been to". The feedback from all gathered there was the fantastic way you handled proceedings with humour and integrity and we have no hesitation in recommending you.Once again thanks so much and wish you all the best in your future as Celebrant.